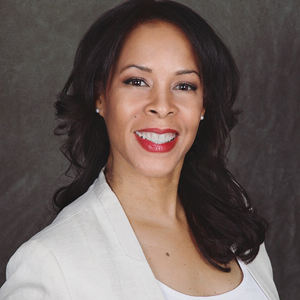 In the luxury real estate market, New York and New Jersey real estate agent Crystal Burns is renowned among colleagues and clients alike for her integrity, loyalty and professionalism. With over 300 real estate transactions closed, and over 24 years' experience, Crystal Burns has made a name in the real estate industry that resonates worldwide.
Whether you are interested in sumptuous yet discreet Englewood Cliffs real estate, a mansion in Alpine, or a condominium on Manhattans West Side, Crystal Burns is the "go-to" real estate agent that all buyers and sellers turn to.
At the age of 9, Crystal had her first thought of becoming a successful real estate agent.
In 1992, Crystal turned her dream into a reality and acquired her real estate license in New Jersey. In four months, Crystal quickly closed her first deal.
Four years later, she obtained her real estate broker's license in New Jersey.
Due to hard work, and rapidly closing real estate transactions, Crystal has been awarded with many awards, such as the Prestigious NJAR Circle of Excellence award, and has been a member of the Million Dollar Club since 1998. Members of the Million Dollar Club exemplify the highest caliber of professionalism and service within the real estate industry.
In 2003, Crystal Burns obtained her broker's license in New York, and in the same year founded Crystalscity.com, a boutique real estate company with an international reach. The company specialty is in sales and leasing as well as in investments in residential and commercial properties.
Crystal, who is now a certified marketing and luxury home specialist, is devoted to serving the needs of real estate buyers and sellers throughout New York and New Jersey.
Crystal's area of interest in New Jersey is Northern Bergen County, which includes Alpine, Cresskill, Demarest, Edgewater, Englewood, Englewood Cliffs, Fort lee, Tenafly, and Teaneck.
Across the Hudson River, Crystal main interests are Brownstones and Condo's on Manhattans West side in New York City.
Some of New Jersey's most expensive ZIP codes, such as Englewood and Englewood Cliffs, are considered suburbs of New York City, but you'll typically get a lot more land, and home, if you stay on the New Jersey side of the Hudson River.
In New Jersey, you're likely to find homes with privacy, well-designed landscaping and relaxing outdoor spaces that will allow you to take a break from the fast pace of New York City.
Crystal's personality and style blend exceptionally well with the perseverance that have earned her a reputation as one of the most trusted and admired real estate professionals in her area.
A buyer who bought a Single Family home this year in Englewood, NJ with the help of Crystal had this to say, "Crystal helped my fiance and I purchase our first home. It only took about 2 months from start to finish. Crystal is an exceptional real estate agent. She is very thorough, knowledgeable and is available even after business hours, which is very helpful. She is extremely professional and has a great work ethic. I would definitely recommend her to my friends and family".
No matter how difficult the transaction is, or how many challenges are thrown her way, Crystal creatively finds the way to get her clients in their new home, or get their home sold for top dollar.
Crystal closes around 25 real estate transactions per year, with purchase prices ranging up to 3.8 million dollars.
Not only does Crystal provide buyers with the best information in regards to buying a new home, she also assists clients with repairing their credit scores.
"A good credit score to have when looking for a new home is around 690", says Crystal.
"The first steps all first time homeowners should take before contacting a realtor is to review their debt by obtaining a copy of their credit reports, build up their savings for a down payment, do not buy a car, and pay down the balances on all credit cards", says Crystal.
A standard rule for lenders is that a buyer's monthly housing payment (principal, interest, taxes and insurance) should not take up more than 28% of their income before taxes. This debt-to-income ratio is called the "housing ratio" or "front-end ratio", and is one way lenders measure a buyer's ability to manage their monthly payments, and repay their mortgage.
For example, if a buyer makes 8,000 per month, their housing payment should be at around $2,240 per month. According to Crystal, the best ways to get rid of debt is to pay down 75% of all credit cards.
Crystal suggest individuals who plan on purchasing a new home for the first time should immediately have a consultation with a knowledgeable real estate agent, and a trustworthy lender.
"Don't trust your largest transaction with just anyone", says Crystal.
Crystal Burns is your area expert and can educate you on current market conditions, and can also provide you with in-depth information regarding schools and other relevant factors in buying or selling your home. When working with Crystal, you can count on nothing less than a seasoned professional with an intimate knowledge of real estate in New York and New Jersey, who is devoted to serving your needs around the clock, while maintaining your privacy in the strictest fashion.
Crystal is ready to show you the finest, most exclusive listings, with an eye to your own particular taste and needs.
As of today, Crystal has 7 listings on the market. Buyers can check out her listings at NJMLS, Streeteasy, Zillow, or visit her website at www.crystalscity.com.
Crystal Burns is located at 25 Washington Street, Tenafly, NJ 07670. You can reach Crystal at (201) 894-8004, ext 572, via email at cburns@kw.com, or twitter and facebook @Crystalscity.